Ok so i am trying to install windows 8 X64 onto a different hard drive as windows 7 so i can switch between the two at startup.Ok so my problems started yesterday when trying to install windows 8 onto the Hard Drive i was getting"
Windows cannot be installed to this disk. The selected disk has an MBR partition table. On EFI systems, Windows can only be installed to GPT disks."To fix this i converted the disk to a GPT disk in Disk ManagerNow im getting the Error "
Setup was unable to create a new system partition or locate an existing system partition. See the setup log files for more Information."
And i have no idea how to get around the problem. Here is a screenshot of disk manager at the moment.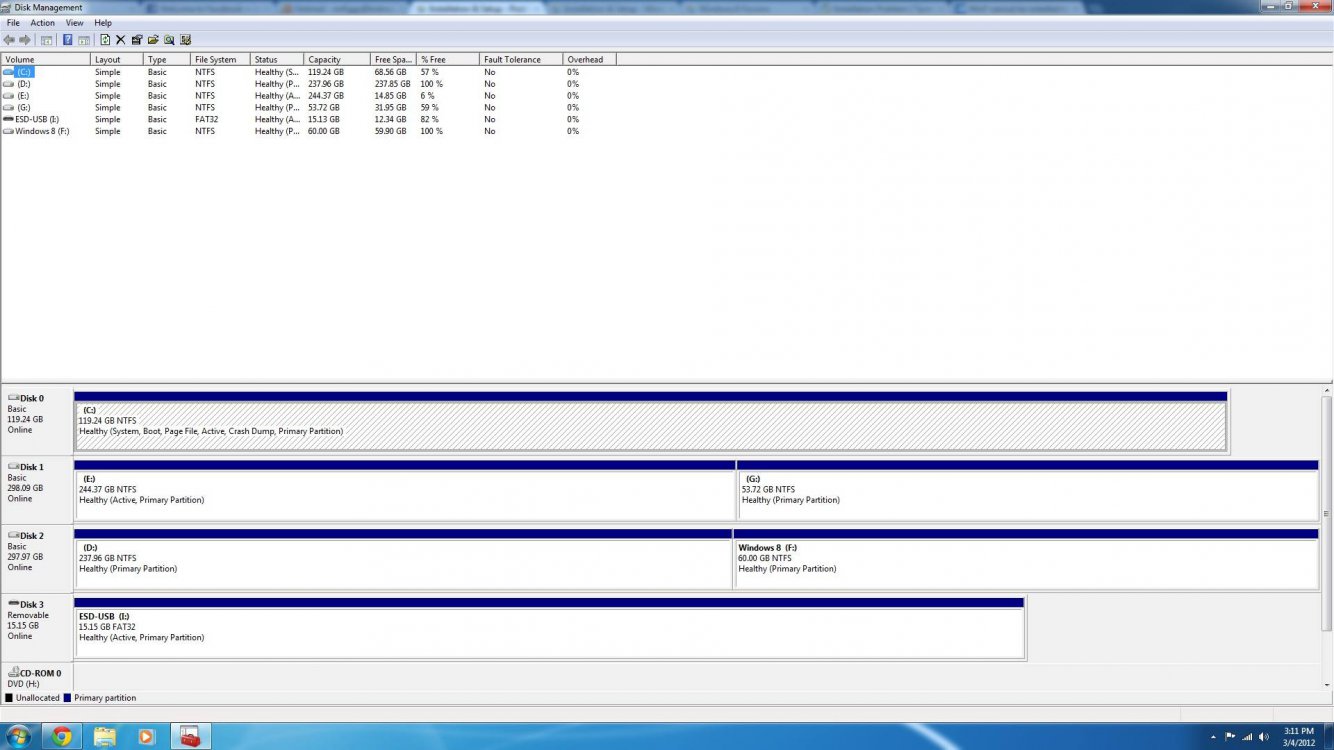 I am trying to install Windows 8 to Disk 2All help is appreciated.Thank you in advance.
P.s if i missed any info you need just ask
My Computer
OS

Windows 7 64bit

CPU

Intel I5 2500K

Motherboard

Asrock Extreme 3 Gen 3

Memory

G Skill 8GB

Graphics Card(s)

Sapphire 6950

Screen Resolution

1980x1080

Hard Drives

1x Crucial 128GB SSD
1x Seagate Barracuda 3.5in
1x Seagate Barracuda 2.5in

PSU

Corsair AX750

Case

Cooler Master HAF X

Cooling

6 Fans...

Keyboard

Logitech K200 $9 keyboard

Mouse

Old Logitech Wireless