Hey everyone
Not going to explain my entire life on here, just a little question.
I want my laptop to have a nice dark theme to it
I have very sensitive eyes and normal brightness hurts very quickly.
So the only way i was able to nicely darken the screen, was to select one of the high contrast themes that comes preloaded with windows 8
and with a darkish desktop background, i think i did pretty well, I will try to post a picture up here so you can see what im talkng about, but im not sure if it will work
so anyway, i locked out of the computer, and took a look at the lock screen and it is this horrid looking dark blue purplish background, almost made me puke. Then i found out that you can change the background image
but
not for high contrast themes.
is there ANY way around this?
I dont care about the contrast, i just want a darker screen, and the only way i was able to achieve such freedom to change window colors and general colors was by selecting the high contrast theme and fiddling around with it.
I saved it as my own theme but theres no tricking this device, it still counts it as high contrast.
Does anybody know if i have any options around this? I have looked around for similar incidents, but nothing has come up yet.
any input is valued, friends
happy holidays.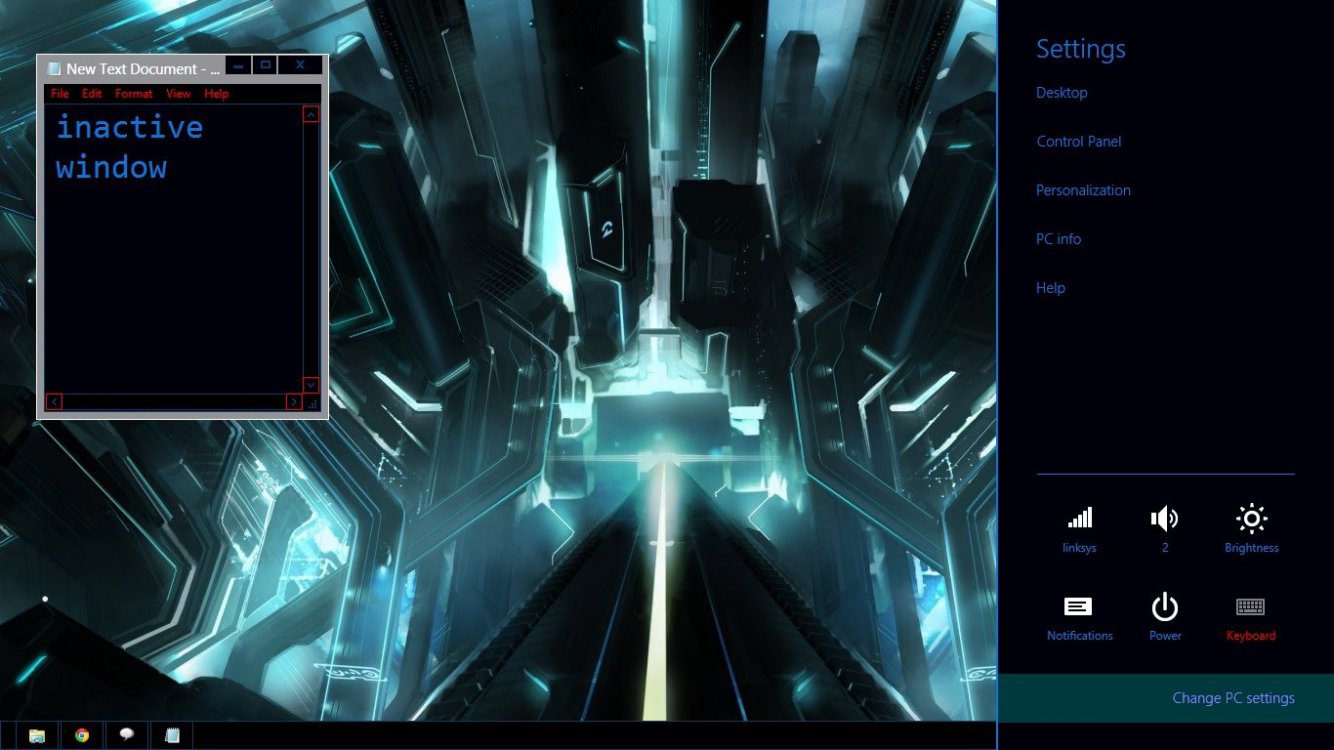 My Computer