EXAMPLE:

Windows.old Folder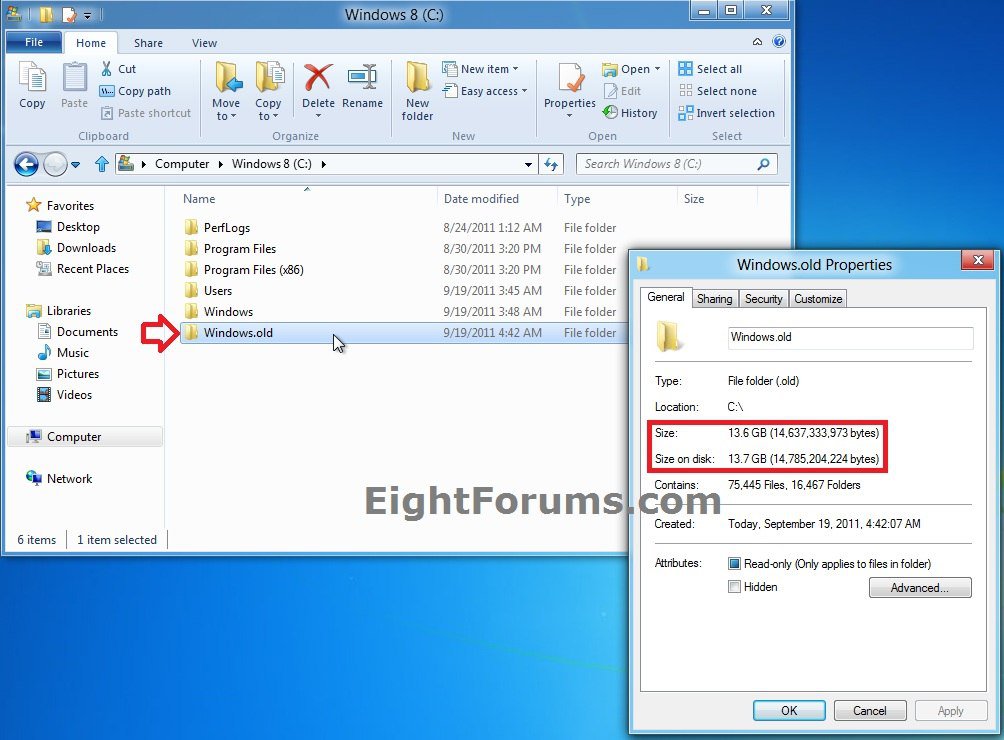 ​
​
​
​
​
​
​
​
​
​
​
​
​
​
​
​
​
​
​
​
​
​
​
​
​
​
​
​
​
​
​
​
​
​
​
​
​
​
​
​
​
​
NOTE:
This would be a good option to do if OPTION ONE or OPTION TWO was unable to delete your C:\Windows.old folder
.
​
​
​
​
​
​
​
​
​
​
​
​
C) From the listed volumes, look for and verify the drive letter of your Windows 8 drive.​
​
​
​
​
​
​
A) In the command prompt, type the command below and press enter. (see screenshot below)​
​
​
​
B) Close the command prompt window.​
​
​
​
​
​
​
​
​
​
​
​
That's it,
Shawn
Last edited by a moderator: