Windows could not search for new updates code- 8024402C.

I have tried many things like- turning off, windows firewall,anti-virus firewall, etc..
I have also tried some solutions from the internet like-https://codeimprovements.wordpress.com/2012/11/21/solving-error-8024402c-for-windows-update/
Windows wont update error-8024402C Solved - Windows 7 Help Forums
and some microsoft solutions,even run CC cleaner......nothing helped
.


so i finally posting a thread ,i hope there is a solution .


i am using a lenovo laptop, Z510 i7 with windows 8.1 .i had also updated windows before in this laptop but when i opened windows updates window i found this-
(it shows i updated never because i tried a solution in which i needed to delete a folder called -

SoftwareDistribution folder

)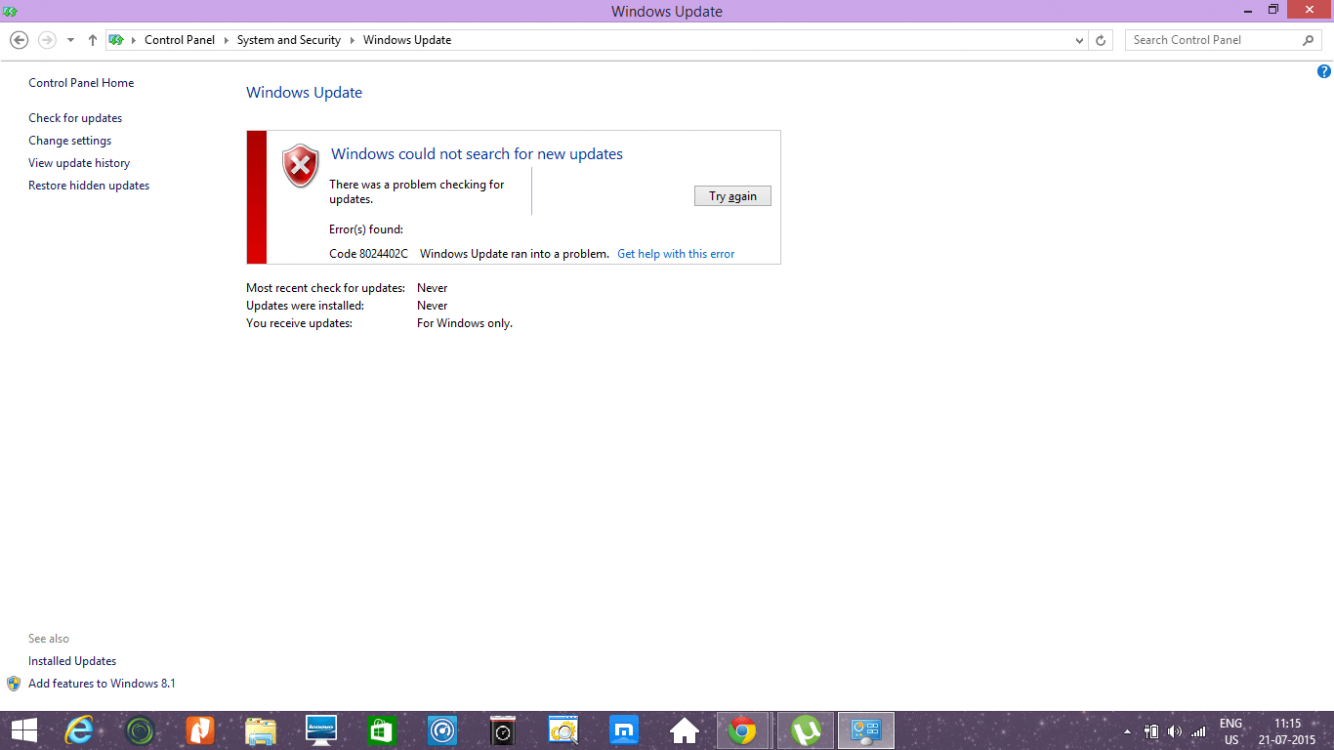 i have never encountered this type of problem before,
thanks.


Last edited:
My Computer
OS

windows 8.1

Computer type

Laptop

CPU

Intel core i7-4702MQ CPU @2.20GHZ

Motherboard

inbuilt lenovo motherboard

Memory

8.00 GB

Graphics Card(s)

Nvidia GeForce GT 740M 2 GB

Sound Card

JBL

Monitor(s) Displays

inbuilt monitor

Screen Resolution

1366x768

Hard Drives

HDD 1TB,SSD 24GB

Keyboard

inbuilt

Mouse

Logitech

Browser

google chrome,maxthon,IE.

Antivirus

AVG internet security 2015