TPM malfunctions on win 10 machine running win 8
i'm trying to run bitlocker on a windows 10 machine on which i've installed win 8.1 pro. you will see from the following screen shots messages,that this is not at all straight forward.
the top screen capture is when the lenovo was running its native windows 10 home,all is well with the TPM.
the second screen capture is when i've installed a licensed windows 8.1 pro onto the above mentioned lenovo,it shows that something is definitely wrong with the TPM,indeed when as prompted i tried to initialize the TPM,to try to take control of the device selecting the only option thats not greyed: out a warning pops up,please see the last screen capture.
the message reports that too many password attempts have been made,although zero passwords have been entered,either now or with other attempts i have also followed the instruction in the last message,several times,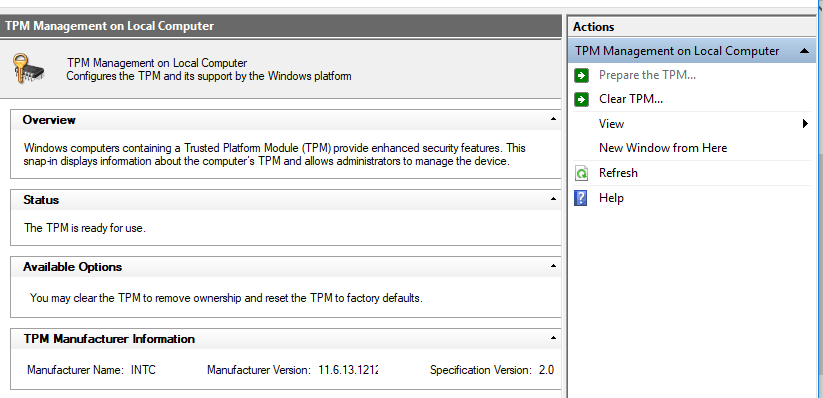 with no luck.
is this a problem caused because i've installed win 8.1 pro on a windows 10 machine and this has caused incompatibility, problems, that may not be possible to rectify ?
sorry for another confusing post,thank you for reading and for any assistance that may be given.
ken.
Last edited:
My Computer
OS

Windows 8.1 64 bit PRO

Computer type

Laptop

System Manufacturer/Model

lenovo ideapad 320-141SK

Other Info

THIS MACHINE WAS PURCHASED WITH WINDOWS 10 HOME 64 bit,and i want to run windows 8.1 PRO 64 bit