The latest version of Real Player still seems to be incompatible with Windows 8.
Every time I use it for any length of time it just breaks. Windows 8 It freezes, no information is to be seen on the page and also note the blue bar at the top of the screen instead of the selected system colour scheme. The downloading of Flash films using Real Player also does not work in W8. To get it working again the programme has to be shut down and reopened. When this happens Real Player also manages to bring down my ethernet connection, meaning a complete re-start of the computer is needed to get internet connectivity back up and running on the PC. Clean re-installs of the latest version of Real Player do not resolve the issue. Hopeless.
This is the only programme I have come across on my system that does not work as it should in Windows 8.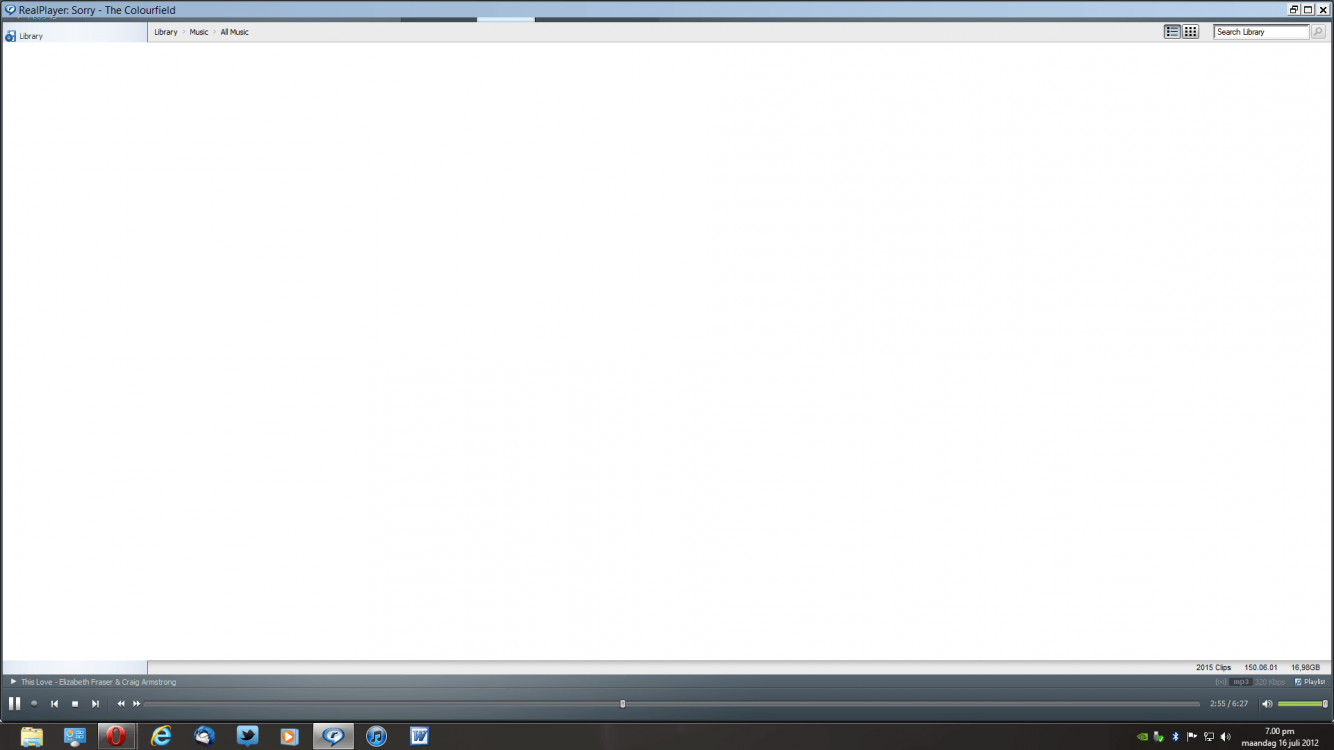 Last edited:
My Computer
OS

Windows 8 Pro 64-bit, Windows 7 SP1 64-bit, Windows XP SP3 32-bit

System Manufacturer/Model

Own build computer

CPU

Intel Core 2 E6600

Motherboard

Asus P5Q SE Plus

Memory

8GB

Graphics Card(s)

Nvidia GT240

Sound Card

Creative X-FI Sound Blaster Xtreme Audio

Monitor(s) Displays

24" Samsung Synchmaster 2494HM

Screen Resolution

1920x1080 [1080p HDMI connection]

Hard Drives

Internal: OCZ Vertex 4 128Gb SSD, 2 x 400Gb SAMSUNG HD403LJ External: 1 x Iomega 2Tb, 1 x Iomega 1Tb,

PSU

Corsair AX750 [750w]

Case

Corsair Obsidian 550D

Keyboard

Wireless Desktop 3000 v2.0

Mouse

Microsoft Wireless Mouse 5000

Internet Speed

120Mbps download/ 10Mbps upload Cable Connection via UPC Nederland