Just got on the computer now, and suddenly everything seems to be slow, I checked the memory and found out that some program is using 94% of the memory, when I was looking for the program I found out that no program is using that amount of memory, 200 at most.
I downloaded RAMmap to map out the memory, and found out that about 94% of the memory is Nonpaged Pool (unallocated?)
. Please see the image below: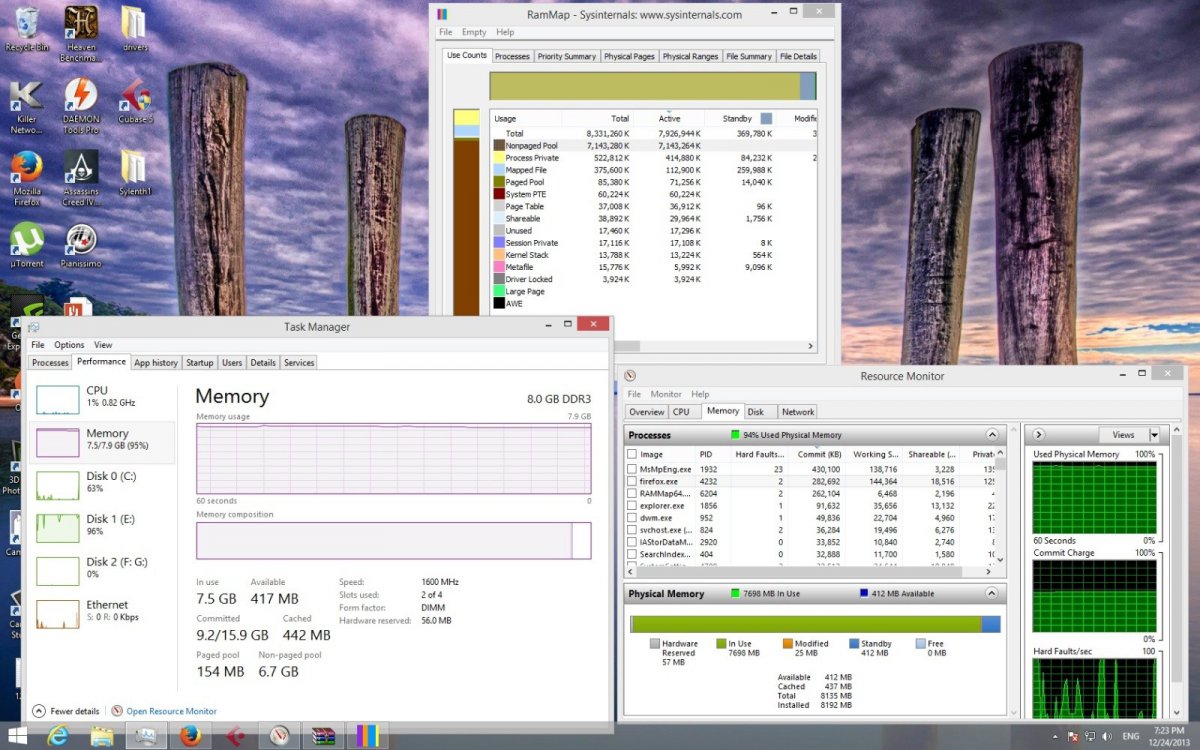 As you can see the memory leak clearly.
This is a new PC with windows installed a few days ago.
Win8.1 64x (all up to date) intel i7 haswell, z87g45 Gaming, 8Gram, gtx650ti boost, 128G ssd.
My Computer
OS

Win 8.1

Computer type

PC/Desktop

CPU

i7h

Motherboard

z87g45g

Memory

8g

Graphics Card(s)

650boost