How to View Recently Used PC Settings in Windows 8.1​

Information
This tutorial will show you how to quickly change and "view recently used settings" that were set in your account's PC settings in Windows 8.1 and Windows RT 8.1.

This can be handy to see what settings you had changed in PC settings recently if you should forgot later without having to go through all of PC settings.


Here's How:
1.
Open
PC settings
.
2.
From the default
Personalize
on the right side, click/tap on the
View recently used settings
link at the bottom. (see screenshot below)
​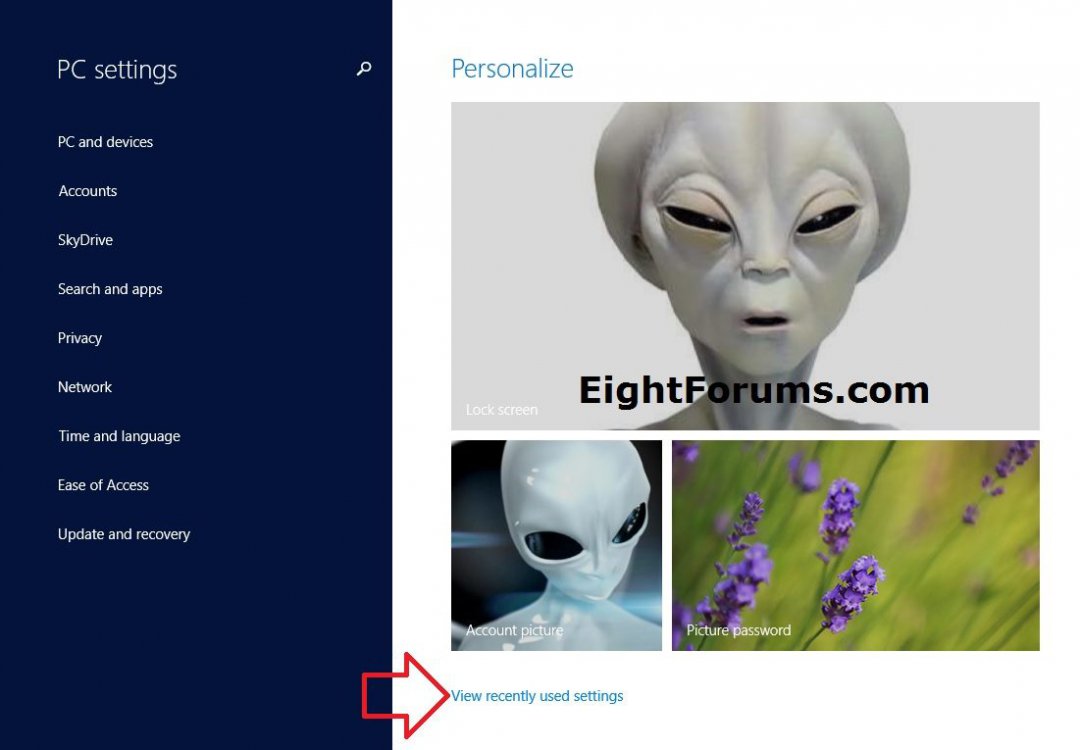 ​
3.
Under
Recent
on the right side, you will now see all of your recently changed settings made in PC settings that you could also make changes to as well. (see screenshot below step 4)
4.
If you like, you can click/tap on the
View personalization settings
link at the bottom on the right side of
Recent
to return to
Personalize
(step 2). (see screenshot below)
​
​
That's it,
Shawn
Last edited by a moderator: