Hi guys,
I am happy with using my Windows 7 till recently I've decided to upgrade to Windows 8 Professional especially when it is given free by the University. I am using a Fujitsu Lifebook SH561 bought in Singapore. I've never had issues accessing the wireless at home with my Laptop with Win 7 installed.
However recently with the upgrade, my laptop will intermittently be disconnected to the wireless and can only be connected to the internet via LAN cable. Using the troubleshoot features, the results are "Gateway is not available". I've tried to search online for solutions but to no avail. Attached are some of the information suggested online that may be of use to anyone willing to help me out.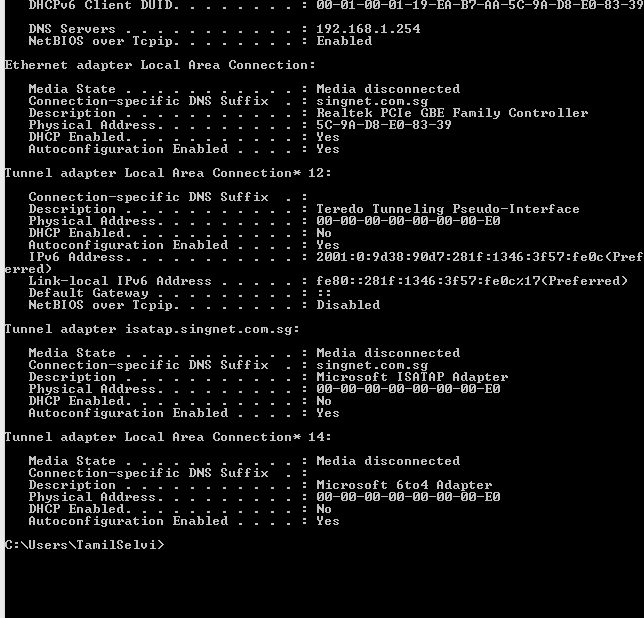 Any guidance to solve the issue will be deeply appreciated!
My Computer