as you can see in the below image i have several drives. i'd like to merge the 1st, 2nd, and 5th drives into one large volume. i also would like to hide the new drive from this pc mount the parent folder names in this pc. so basically i'm looking to have this when i open this pc. i know i can mount the folders as drives using any number of apps out there, but i don't know if it's possible to hide the new merged drive from this pc. any help and suggestion would be greatly appreciated.
8.1.1 - drive
2635599's docs - folder
aac's - folder
bittorrent -folder
downloads - folder
movies - folder
television - folder
vmware - folder
universal - drive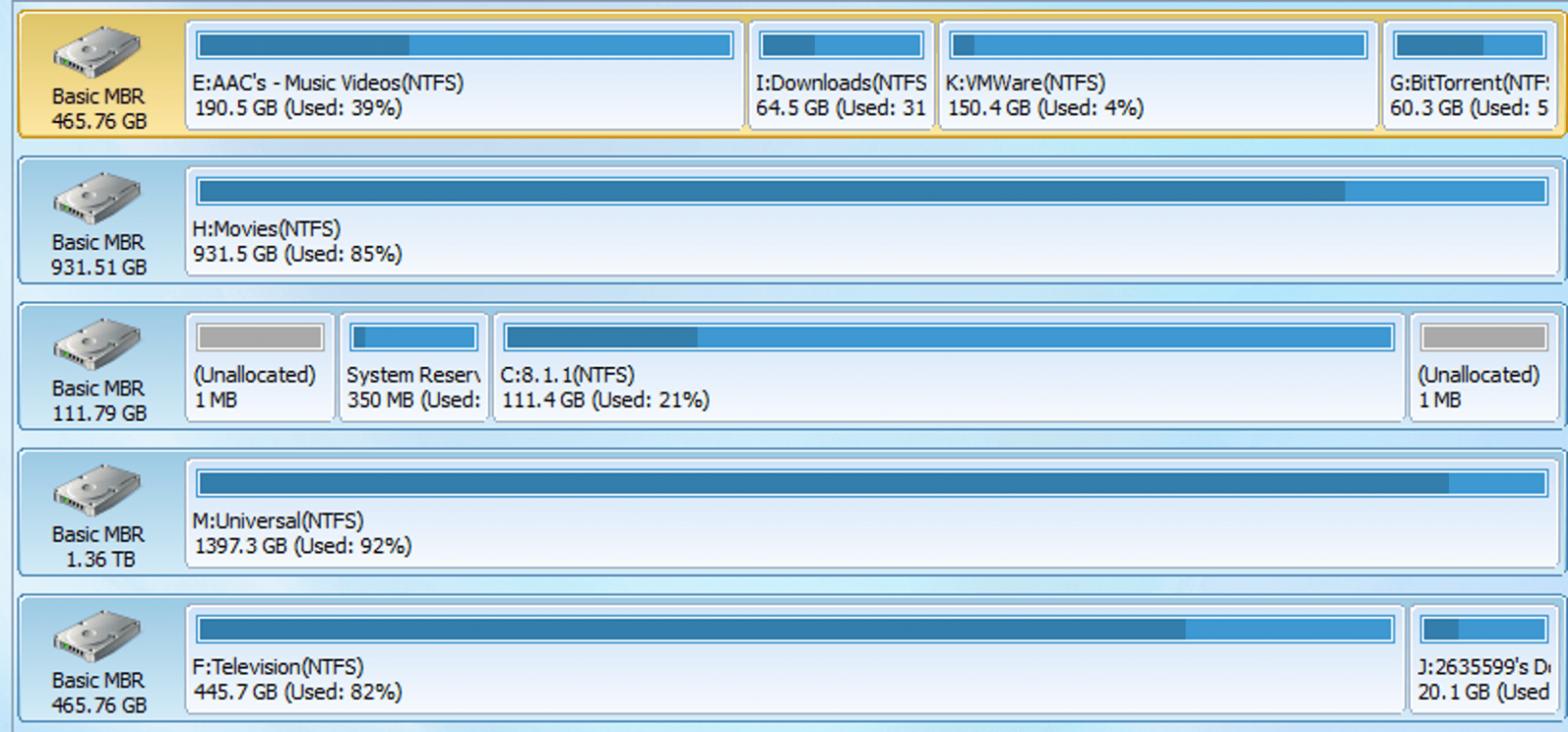 My Computer
OS

Win 8.1.1

Computer type

PC/Desktop

System Manufacturer/Model

LOTN2635599

CPU

Core2Duo E8400

Motherboard

Asus Rampage Formula

Memory

4gigs DDR2 6400

Graphics Card(s)

nVidia 8800

Sound Card

Creative X-Fi

Monitor(s) Displays

HP W2371d 23"