As the title says, I've tried connecting my TV to my computer with an HDMI cable, and the video part works, but no sound plays. When I checked the list of playback devices, the TV appeared (as shown below), but it apparently cannot play sound.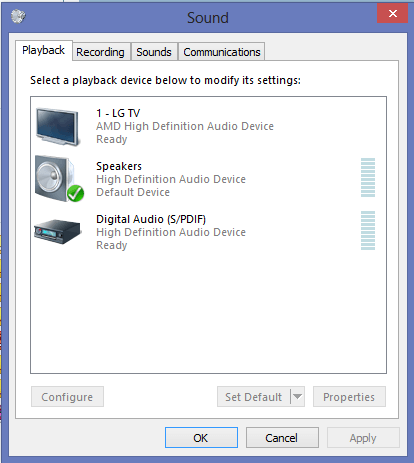 I don't think I know anything beyond what I've posted, but if anyone could help me out with this, I would appreciate it.
Also, as a side note - I am completely unable to interact with any of these objects - I cannot set something as a default device; there is no response when I do it, and disabling the audio device only works until current sources of sound (like videos) are restarted.
My Computer