Veni, Vidi, Vici
VIP Member
Guru
Hello all,
Brink and I have both confirmed that the latest GA of the Windows 8.1 ISO breaks the System Image functionality. This was confirmed by both of us by doing a clean install and immediately attempting to do a System Image backup. Here is the failure you will receive: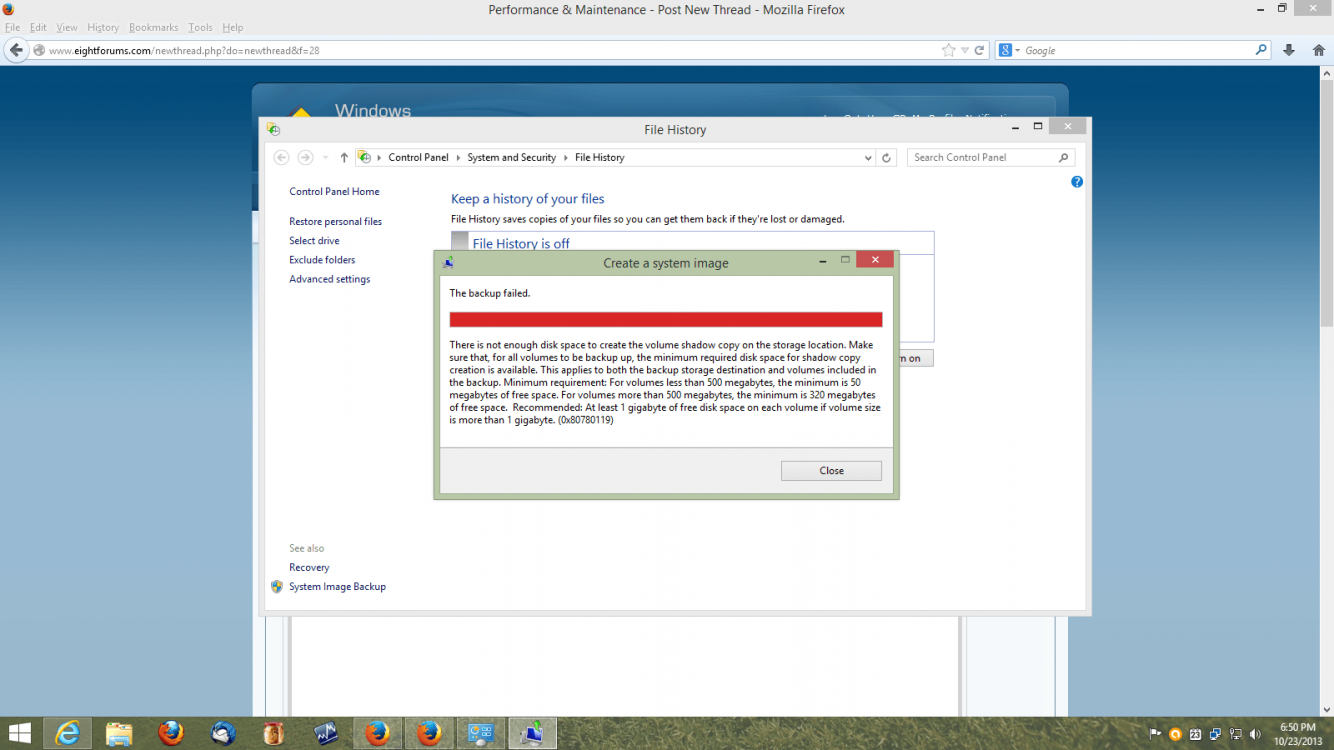 The root cause of this issue is directly related to the available free space remaining in the recovery partition, after being populated by MS during the clean install, which is less than the 50 MBs required for the shadow volume copy process to successfully complete.
NOTE: This issue does not appear to be resident after an 8.1 RTM clean installation so something has changed with the introduction of the latest ISO. With that said, if you encounter this issue, it is recommended that you just switch to a 3rd-party solution and I have already made that transition myself. Macrium Reflect Free is not only twice as fast doing backups and restorals but it allows multiple images to be saved to the same folder. I really think its time for us to let go of this antiquated method of doing backups.
Good luck, you have been notified,
my2cents
PS - Many thanks to Brink for all of his test efforts to confirm this is an issue.
My Computer
OS

Windows 8.1

Computer type

PC/Desktop

CPU

Intel G2020

Motherboard

ASRock B75M-DGS R2.0

Memory

8GBs @ 1333 MHz

Hard Drives

Samsung 840 EVO

PSU

400w

Internet Speed

57/11