Hi everyone!
I have been using the default mail client in Windows 8 without any problems for weeks... but yesterday I actually encountered a problem, maybe some one can help me!
I tried to send an email with a large attacched .zip file, but it seems to be stuck in the Outbox Folder.
I just want to cancel this sending, but I can't find a way to do that, maybe because the file is too large, and the client is always trying to send the email without any success.
I tried to refresh, syncronize and also deleting and re-adding my account from the mail application... none of these worked.
Anyone can please help me in deleting/canceling this email/sending ?
Sorry for my un-flawless english, and thanks in advance.
I attach an image showing the situation.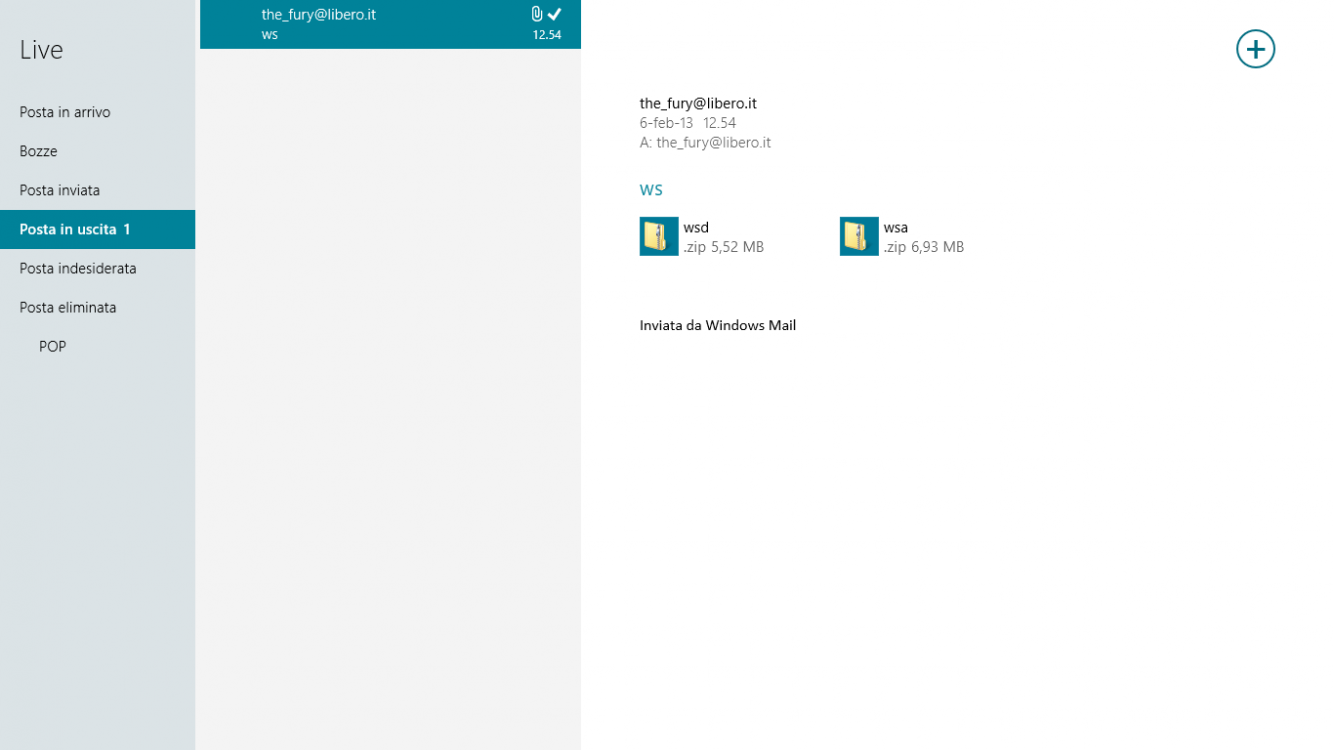 My Computer