HI, I was wondering if there's a way to set the PC to automatically sort your files and documents?
For example: When you download or create a Word Document and you save it to your Document's folder. Instead of it going somewhere in the mix, whether it be on the bottom or in the middle, it's saved randomly. I want it to be saved with all the other Word Doc's in my Document's folder. I know about the view tab, then sort by name then type. I want to have this do it automatically and not have to constantly hit Name then Type in explorer.
Unless I"m missing something here, I just can't get it to always sort like this without having to manually do it each time I open the folder or explorer ..
In this picture you will see an assortment of doc's (In alphabetical order) If I hit TYPE on the top of the explorer window, it will sort them by type...I just want this to be done automatically...
Thanks in advance!
This is sorted by name: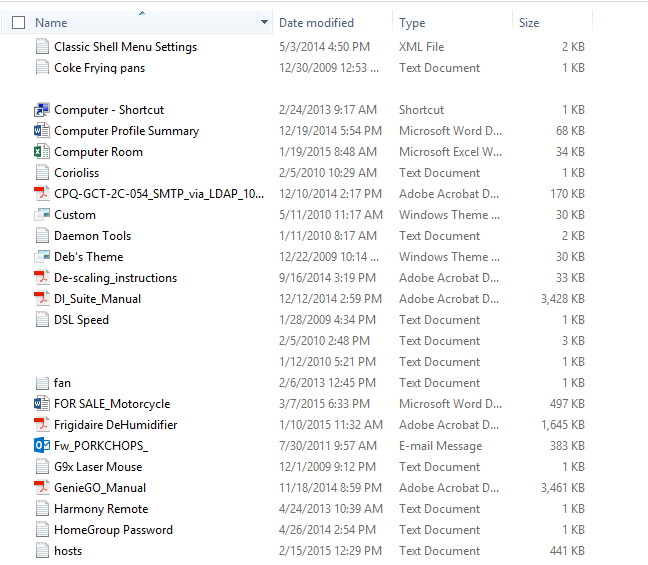 This is then sorted by Type:
My Computer