Sorry if this is the wrong place to post this and if there is already a solution posted somewhere, but I've been reading threads on many forums for 2 days and trying to solve this but nothing has worked yet.
I just bought an ASUS VivoBook S551LB laptop which comes with Windows 8. It has a 1TB harddrive and an extra 24GB SSD which is used for cache i guess. I wanted to reinstall Windows 8 because I didn't want to use the OEM version. Doing that took enough work. But after reinstalling i decided to check if the cache drive was still working. The Disk Management interface showed that the SSD was empty when previously it was completely full, so I guessed that the cache needed to be set up again.
I installed everything from
my laptop's driver page
and ran windows update until there were no more updates left. I looked in every ASUS and Intel application installed on the computer for options regarding the cache drive but there was nothing. The Condusiv ExpressCache program had no gui and the command line didnt help, and the Intel Rapid Storage Technology program wasn't showing most of the options which other people have. I read lots of threads and everything seemed to point to the need for RAID. I tried the registry edits, BIOS options (and with safe boot), and looking for RAID drivers for my laptop. The BIOS only has the option for AHCI, and there are no RAID drivers that I can find for my laptop. I installed different versions of the IRST program, tried deleting the SSD volume, formatting it, etc. The fixes people talk about in other threads don't work for me because my programs, BIOS, etc seem to be missing options. Is RAID my problem?
Here are some pictures of my OS:
Installed programs:
Drives/Volumes:
ExpressCache: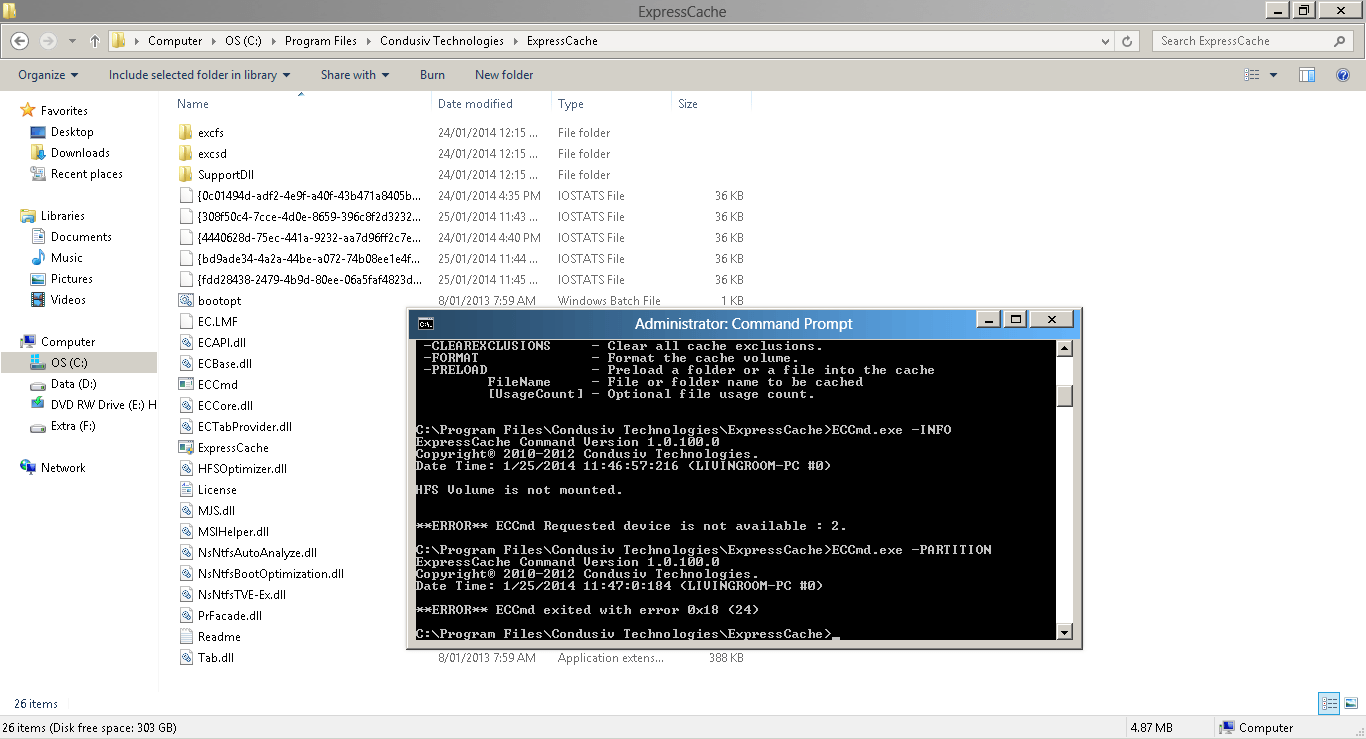 Intel Rapid Storage Technology: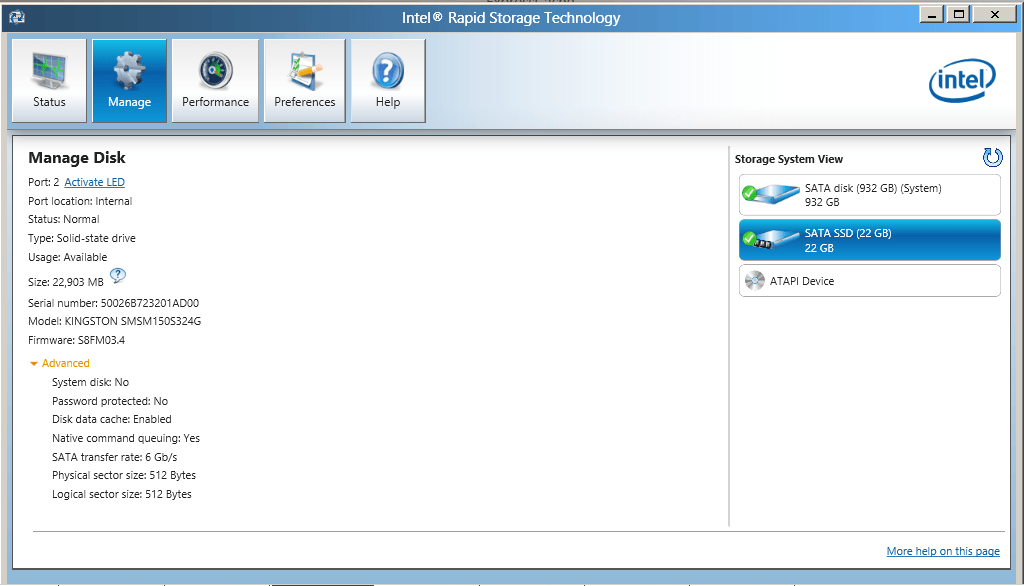 I may have forgot to mention other things that I've tried and I can edit the post to mention them if anybody brings them up.
Thanks
Edit #1: Just rechecked BIOS settings for the 20th time and the only SATA configuration option is AHCI, and there are no extra options in the BIOS regarding either of the Intel IRSTs
My Computer
OS

windows 8

Computer type

Laptop