Guys please help i'm using windows 8.1, a few weeks ago my adobe after effects was working and just now every time i start it an error 0xc000012f pops out.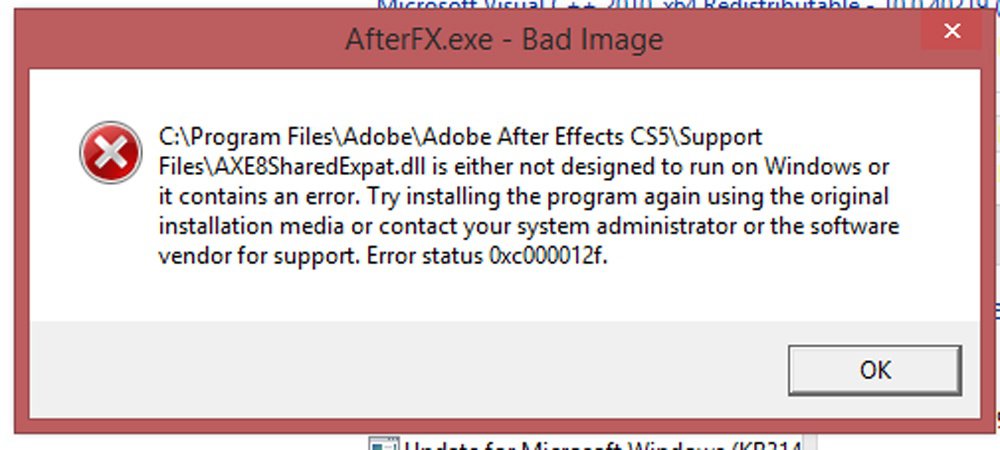 This are the things I have done already according to one older Microsoft forum Windows update
KB2879017 and
KB2936068 can be the cause of the problem but I can't even find them on my update history so I can't uninstall them. I also tried using sfc /scannow on command prompt and it displays "no integrity violations were found" so there is no errors there, I don't have a virus for I have an Avira Anti virus and I just scanned a few days ago. I already uninstalled some of the latest windows updates about few days ago and still the same errors pop out. I don't want to reinstall my adobe after effects or use system restore for I might lose some important files and plugins. Please help I don't know what to do. I'm not a computer expert.
My Computer