How to Delete "Windows 7" in your Dual Boot with Windows 8​

Information
This tutorial will show you how to delete
Windows 7
in your
dual boot
with
Windows 8
when Windows 7 was installed first and Windows 8 installed second. This will leave you with only having Windows 8 installed afterwards.

Warning
You will need to have the Microsoft System Reserved Partition.


Part One
Here's How:
1.
Start or restart your PC, and boot into
Windows 8
. (see screenshot below)
​
​
2.
Open Disk Management by typing
diskmgmt.msc
in
search
bar. (see screenshot below)
​
​
3.
In Disk Management,
delete the partition
that you installed
Windows 7
on so that is is now
unallocated
space. (see screenshots below)
​
​
​
​
​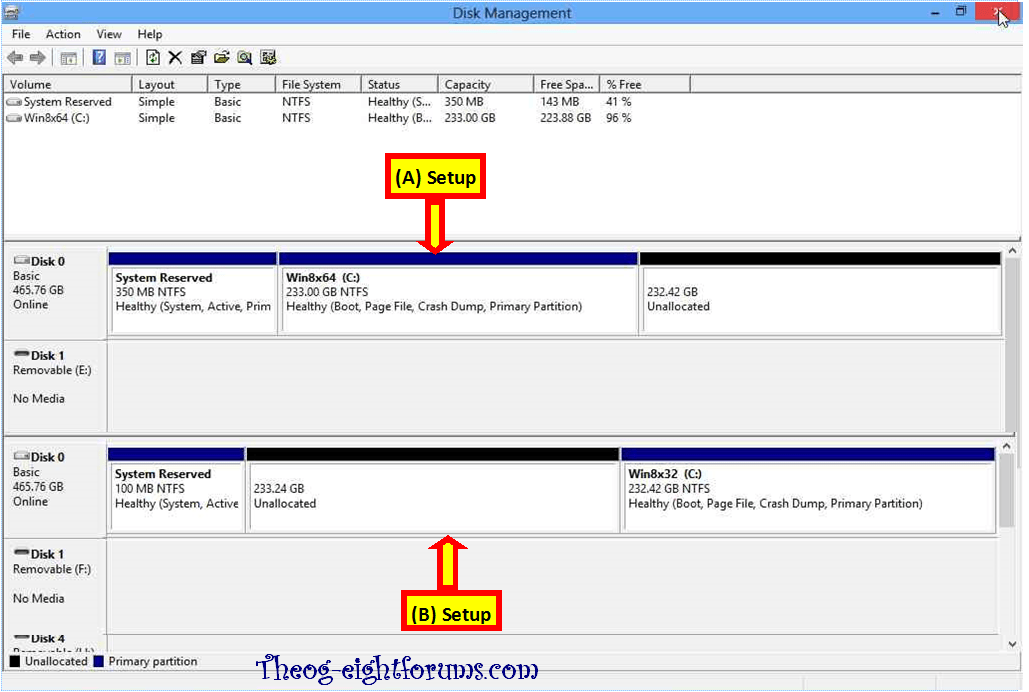 ​
4.
If you like, you could either
create a new partition
to use with the unallocated space, or
extend
the Windows 8 C: drive into the unallocated space to add it back to the C: partition. (see screenshot below)
NOTE:
This will vary depending on how you have your hard drive setup though
.
​
​
​
​
Note
For (B) Setup to extend Partition C: you will need a third party partitioning app like Paragon Software,
Note
​
You can download, a free versions from here:​
​
You will need to register for a Product Key.​
​
​
​
​
​
5.
When finished, restart your PC and only have Windows 8 installed and listed in the Windows Boot Manager screen.
Part Two
When you have your Dual boot on a PC with a uEFI setup.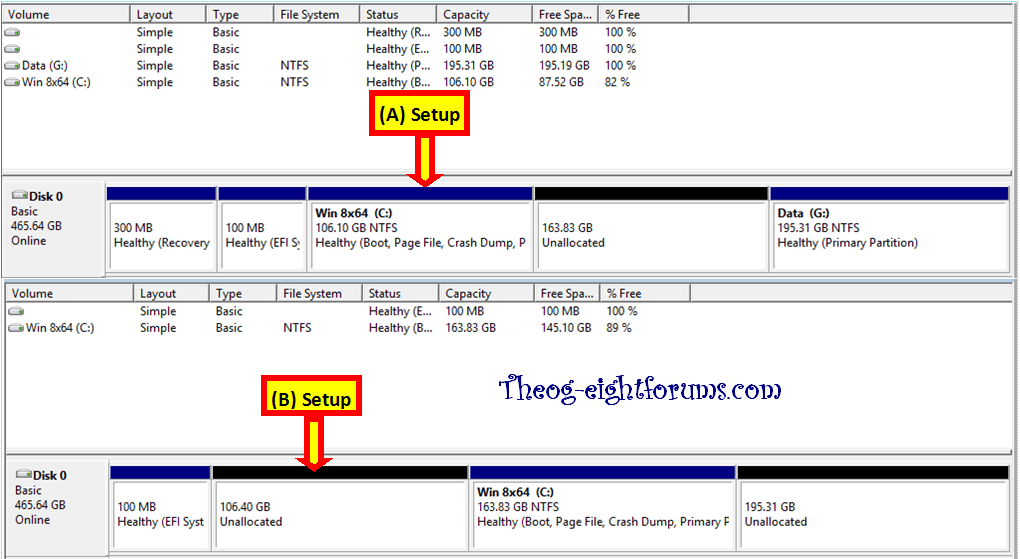 Follow the steps in Part One.
Note
All done.
Ray
Last edited by a moderator: