Download Debug Diagnostic Tool v2 Update 2 ​

Information
The
Debug Diagnostic Tool
(DebugDiag) is designed to assist in troubleshooting issues such as hangs, slow performance, memory leaks or memory fragmentation, and crashes in any user-mode process.
The tool includes built-in analysis rules focused on Internet Information Services (IIS) applications, web data access components, COM+, SharePoint and related Microsoft technologies. Debugdiag 2.0 introduces a new analysis engine host with built-in reporting framework that can be accessed from .NET. This new analysis engine simplifies analysis rule development in .NET.
Note

Supported Operating Systems: Windows 7, Windows 8, Windows 8.1, Windows Server 2008, Windows Server 2008 R2, Windows Server 2012, Windows Server 2012 R2, Windows Vista



EXAMPLE:

Debug Diagnostic Tool (DebugDiag)

​
​
​
​
​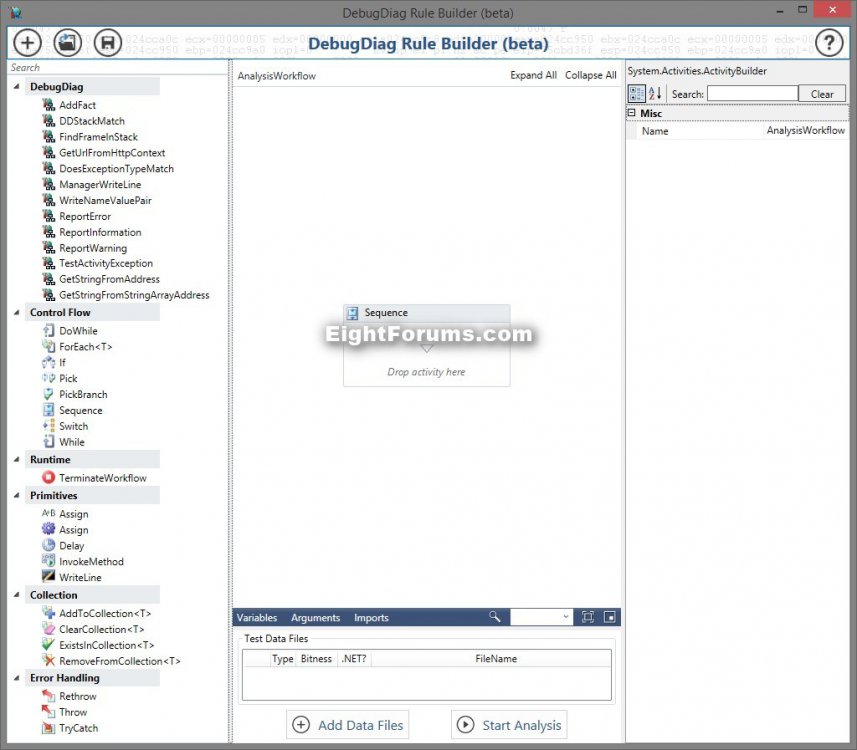 ​
Here's How:
1.
Click/tap on the Download button below to go to the
Microsoft Download Center
.
​

​
2.
Click/tap on the red
Download
button on the Debug Diagnostic Tool v2 Update 2 page.
​
​
3.
Download and install the same
DebugDiagx64.msi
(64-bit) or
DebugDiagx86.msi
(32-bit) for your same
32-bit or 64-bit Windows
.
​
​
That's it,
Shawn
Last edited: