Hello guys,
Am trying to creat a restore point via Task Manager to run every day, but no luck so far.
Included 2 PRTSCRN where you can see what is done so far.
Strange program sometimes starts but i do not find any usable file. Probram not Always starts (Always get a capital letter in Always....)
When starting the program manually it never ends, still no files that i can use.
Any help is appreciated, the program used ithe one Brink offered in the tutorials. Do not know what i do wrong.
thanks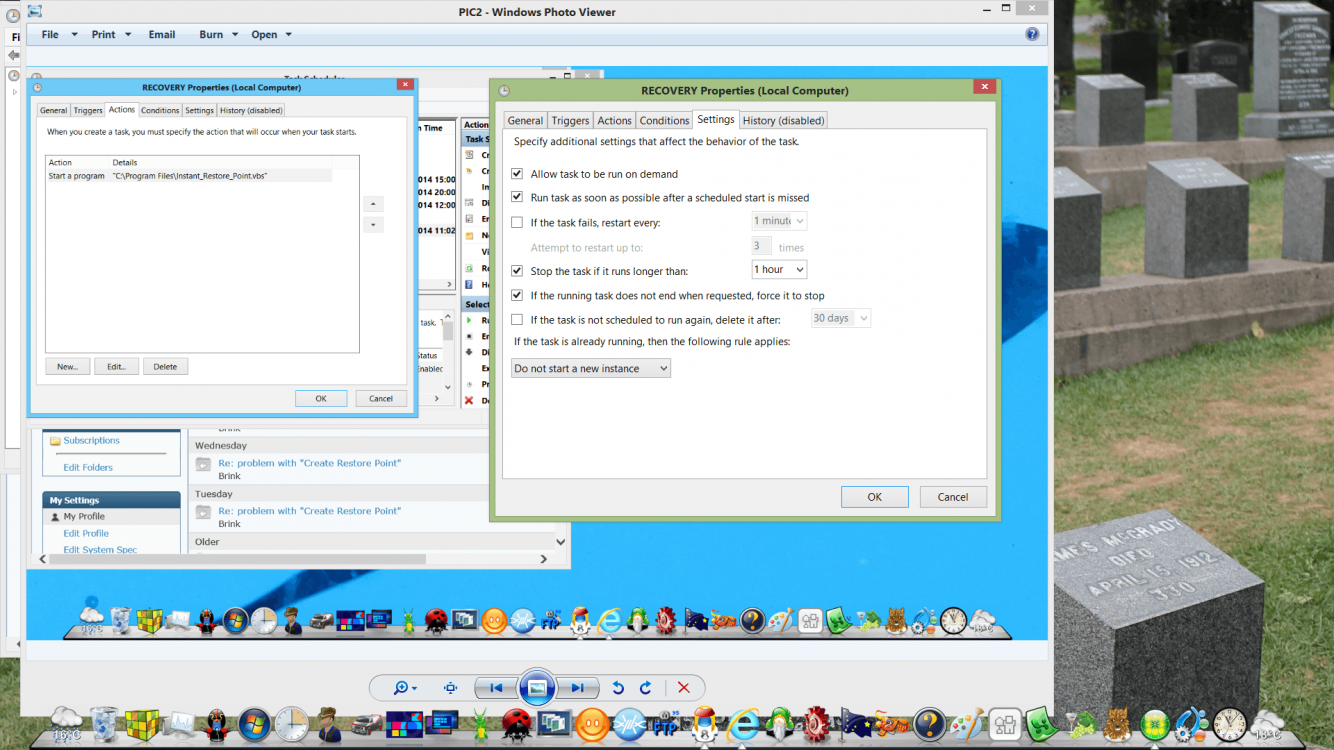 Jeff
i have to leave for France for 2 days, back on Wednesday morning, so i will not be responding before that. Just to let you know.
My Computer
OS

WINDOWS 8.1 x64

Computer type

PC/Desktop

CPU

INTEL CORE I--3770K LGA1155

Motherboard

ASUS P8Z77-V

Memory

KINGSTON 2400 MHZ KHX24C11K4 16GB

Graphics Card(s)

INTEL HD GRAFICS 4000

Monitor(s) Displays

Philip BDL3245€ 32 inch

Screen Resolution

1920 x 1080

Hard Drives

2 SAMSUNG 840 PRO RAID 0 ON BOARD 2 x 128 GB

Keyboard

LOGITEC MX™ 5500

Mouse

LOGITEC MX 5500

Internet Speed

120 Mbps