-------------------------
Super Moderators
Think I found a bug already.
Can't seem to deselect updates. Well, you can one way and can't the other.
During setup set to deal with updates later on.
Set updates to


Check for updates but let me choose whether to download and install them
.
Check Recommended updates, and Microsoft Updates for other products.
Want to deselect any single or all updates, and then press the back button (which should still hold the deselected value for you but doesn't) and the updates aren't deselected anymore. They're back to being selected. WTF.
There isn't an
OK
button
at the bottom like in Windows 7. It's just an
Install
button
, so you can't deselect and then press OK to have it save the value as in Windows 7.
Doesn't really make sense to me.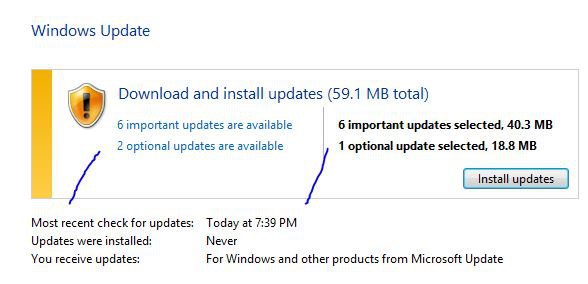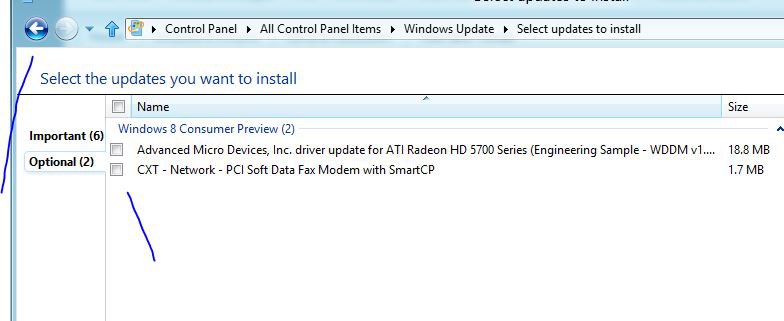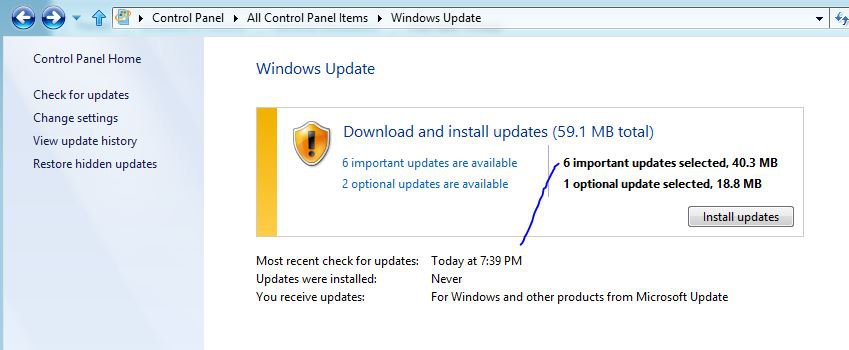 Only way is to go from here, deselect them all, then pick which ones you want from there.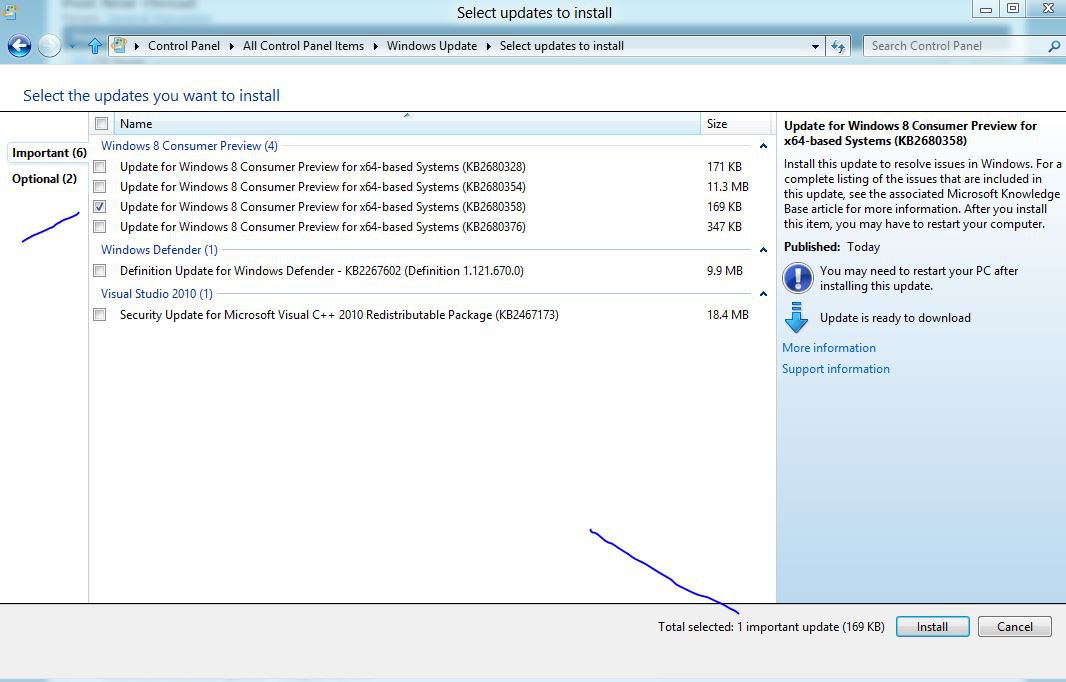 Last edited:
My Computer
OS

LCARS

System Manufacturer/Model

Monkey Trainer Extraordinaire

CPU

My toilet habits are a private matter, thanks.

Motherboard

She finds stuff to do.

Memory

Not that I can recall.

Graphics Card(s)

XXX rated

Sound Card

Huh?

Monitor(s) Displays

Monitors are lizards.

Screen Resolution

I haven't found one yet.

Hard Drives

Sure isn't easy driving.

PSU

Again, toilet habits are a private matter.

Case

Pending

Cooling

2 ice cubes.

Keyboard

Nar, it has other key friends.

Mouse

Cat

Internet Speed

Warp 9.9