Does anyone experience a delay in being able to access a network share? Upon going to Network and clicking on the desired computer, I get a network error; it cannot find the destination machine.
After about 30 seconds of trying and trying again, it lets me in.
I go into Network: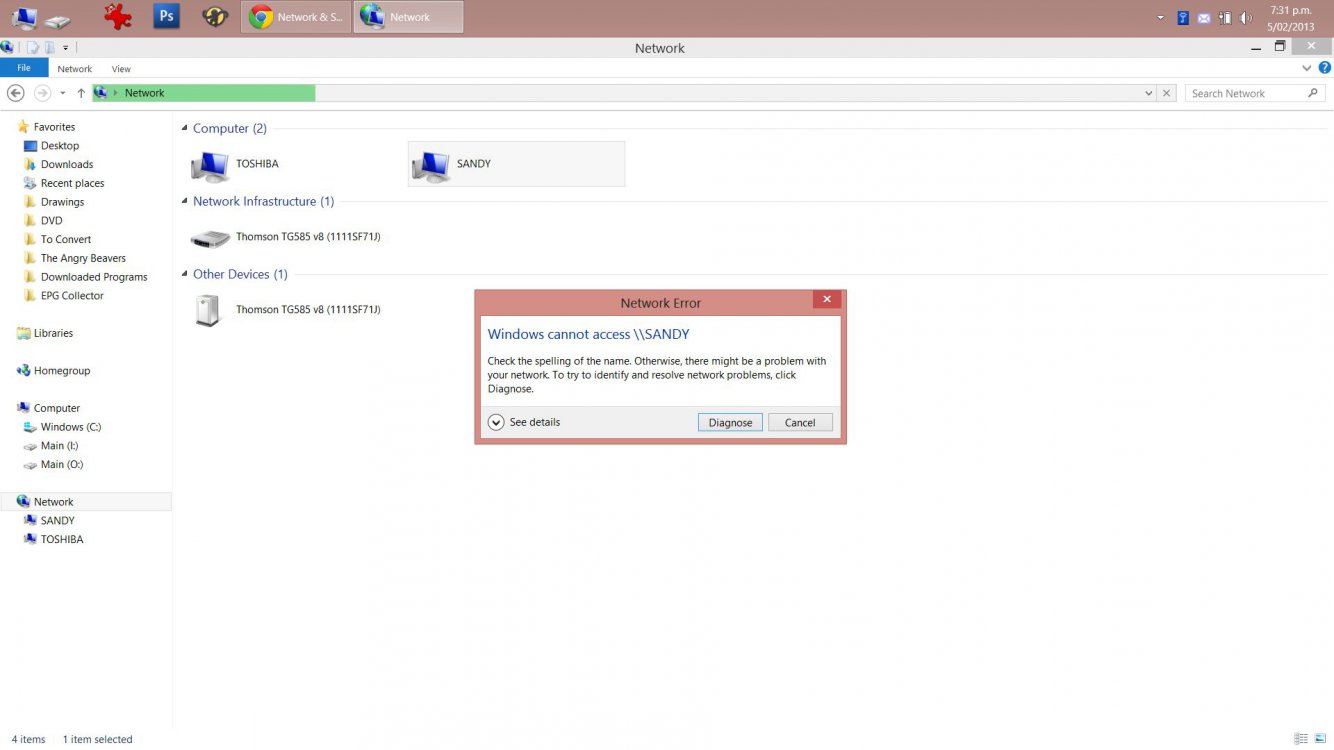 Then I try again after a minute or so:
And it lets me in no problem.
I can get by but it's just a PAIN, like going over 100 speed bumps on a long road. You get there eventually but honestly; it should just let me in first time every time!
All my shares have their security set to allow full access to EVERYONE and are shared through your usual share and specify permission. I don't bother with Home group as this 30 second access denied routine makes the home group unusable.
I have a few other computers on the network and they all do the same thing to every other computer. Sometimes they let you in first time, but sometimes not.
Anyone got the same? Any suggestions?
My Computer
OS

Windows 8 Pro Pack x64

System Manufacturer/Model

JohnOfE Special

Other Info

Too many systems and combinations!