Hello, this is my first post. That's what I was tring to do: Firstable I've put to Windows 8 files a themeui.dll from 7, but it doesn't working, you can try by yourself (or maybe it was a fall of two diffrent langueges, in Windows7 in English, and in Windows 8.1 - by suprise - in Polish, both of systems was in this second language). It was hard - a lot of work with a safety settings. Then i found this super mode for Windows 7:
Windows 98 Plus For Windows 7 by AnsonSterling on deviantART
- it's working on 8.1, but not perfectly at Windows 8 theme elements. But i runned a Max Payne, and there was a grey theme. Metro Start working naturally. Mozilla Firefox have nice grey theme at upside. We need only run a THEMES.EXE application an choose "Others...", then click from a list of
UNPACKED
themes a last one: "Windows Default". Here's a screen shot: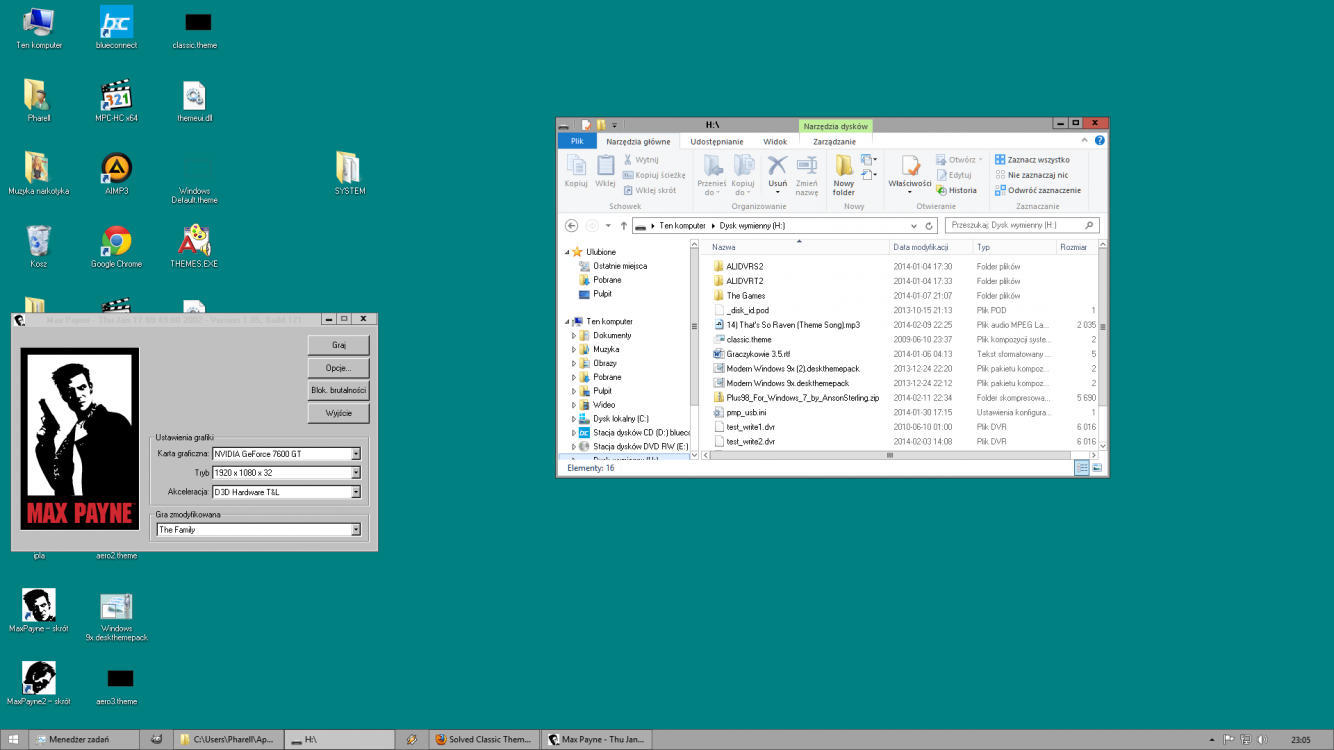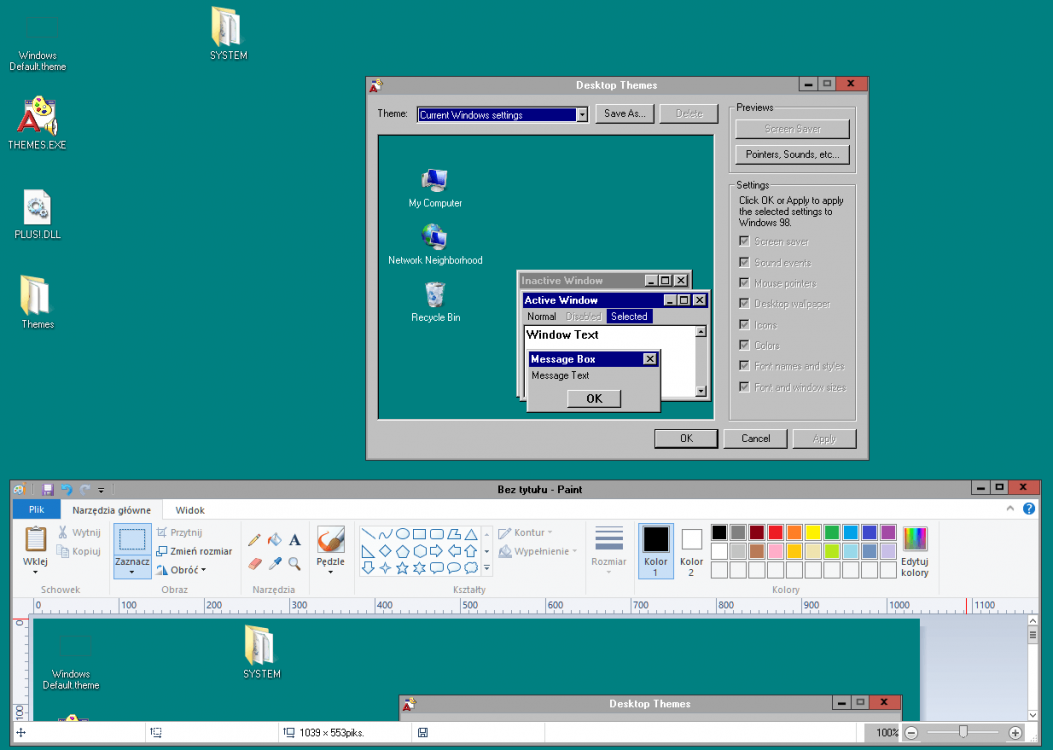 I know it isn't clearly Windows 9x theme, but more we can't probably want from Windows 8.
PS: Sorry for little mistakes in words.
Still learning a language.
PS2: I have Windows 8 x64, and because of that MPC x86 have on buttons another bright of grey, and MPC x64 normal bright of grey of WIN9x.
PS3: If you still want experiments on Windows files, you can try with explorer.exe too. But also you can try only modificate this files (themeui.dll and explorer.exe) by special programs.
Last edited:
My Computer
OS

Windows 7/Windows 8.1

Computer type

PC/Desktop

Graphics Card(s)

NVidia GeForce 7600 GT

Browser

Mozilla Firefox 4.0