Hi all;
Need help on how to change the "Save As" directories in Libraries.
Basically, i have 2 drives running on my laptop being
- C Drive: SSD ~ i want this to store all my system information + very frequently used programs.
- D Drive: HDD ~ to store
* My DOcuments,
* My Pictures,
* My Videos,
* My Music, +
* Games + etc.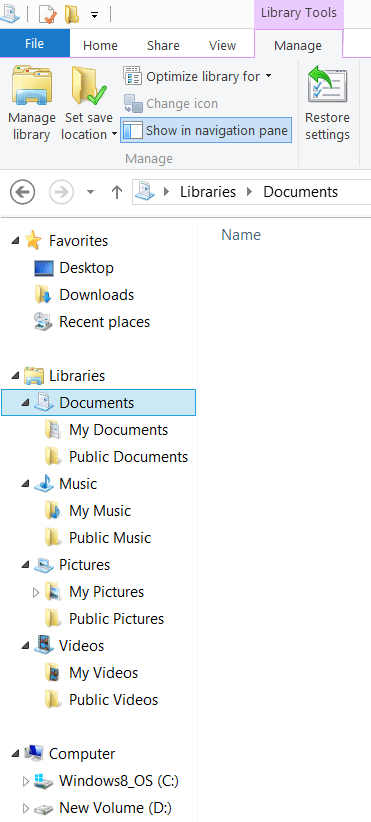 The problem now is that all the directories above are pointing to C Drive as their default save location. Can anyone show me how to change this so that by default, all the files above will show "Save As" in D Drive? A pictorial step by step explanation is very much welcomed.
My Computer
OS

Wind 7 Home Premium 64 Bits/ Win 8 64 Bits

System Manufacturer/Model

Lenovo IdeaPad Y580

Other Info

Be kind...complete newbie here...