How to Change Permissions of an App in Windows 8 and 8.1​

Information
This tutorial will show you how to turn available permissions of a Windows Store app on or off for your user account in Windows 8, Windows RT, Windows 8.1, and Windows RT 8.1.


Here's How:
1.
Open an
app
(ex: Messaging) that you want to change the permissions of. (see screenshot below)
NOTE:
For example, open the app from the Start or Apps screen
.
​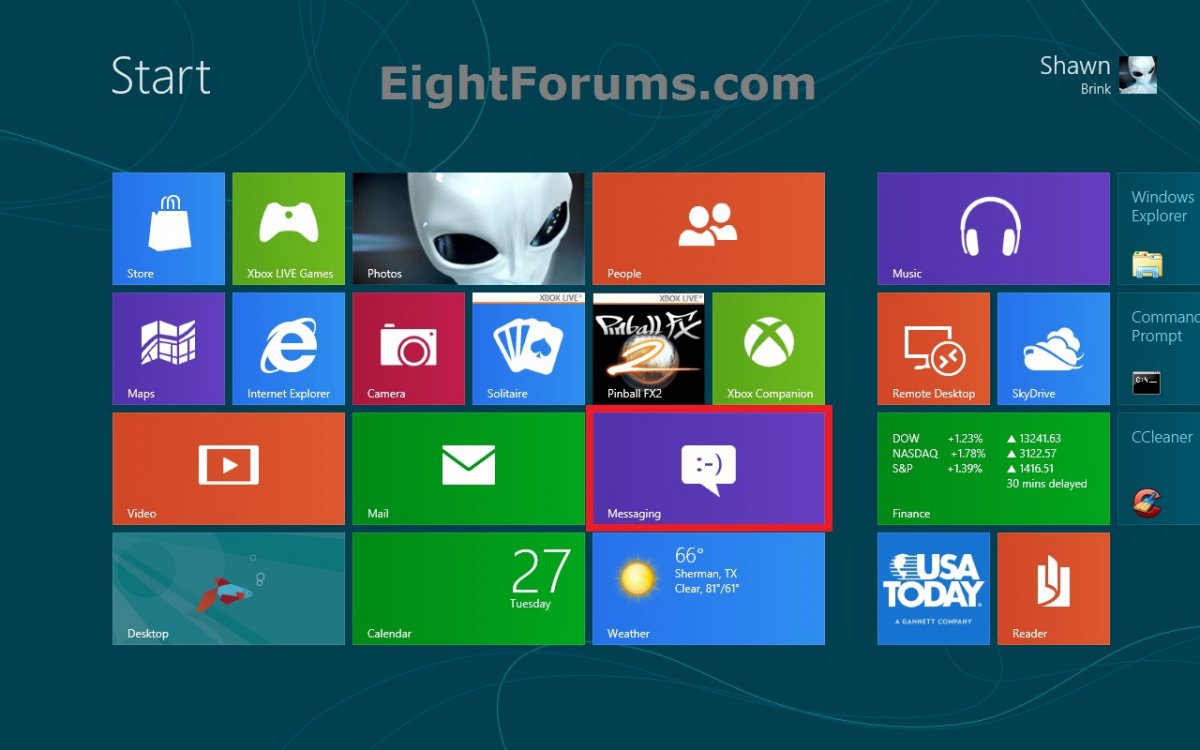 ​
​
2.
While the app is open, open the
Charms bar
, and click/tap on the
Settings
charm. (see screenshot below)
​
​
3.
At the top of the right pane, click/tap on
Permissions
. (see screenshot below)
​
​
4.
From here, you can move the sliders left or right to
turn on or off
the available permissions you want for the app. (see screenshot below)
NOTE:
The permissions available for a Metro app will vary from app to app
.
​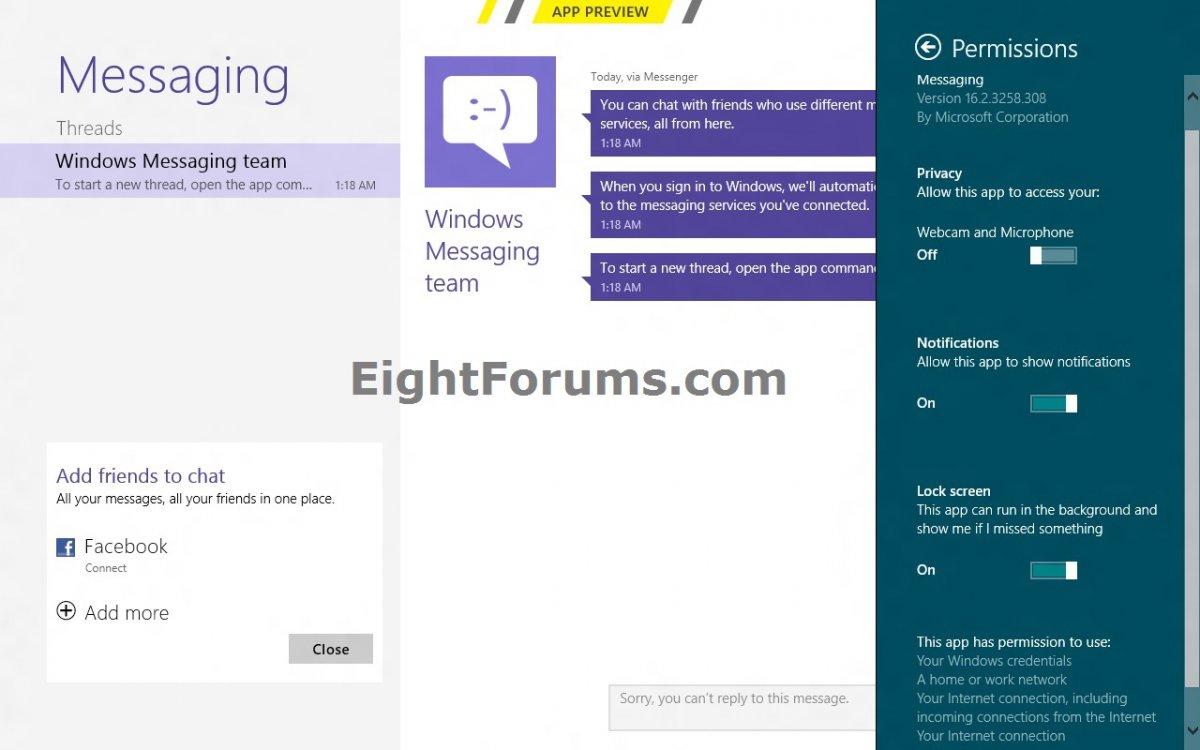 ​
5.
When finished, you could press the
:winkey:
key to return to the Start screen if you like.
That's it,
Shawn
Last edited: